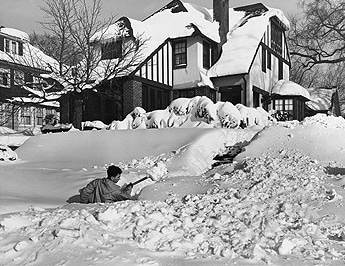 My morning was spent shoveling snow. I tried to go for a run but realized that even getting up @ 5am, running by 6 am, that it would not leave me enough time to make breakfasts & get ready for school/ work & SHOVEL SNOW. Then, while I was shoveling snow, I realized it is my week to shovel snow @ work.
So.
After 13 years on the island & maybe 4 times shoveling, I am back @ it. The novelty is beginning to wear off. It is only just December. I have the whole winter here in Prince George with which to contend. I look forward to my 2 weeks of rain in Nanaimo.
But who knows, there may be snow in Nanaimo. There may be rain. (Probably). There will likely be wind. Please dress accordingly. Bring a blankie or warm clothes for after. Check the weather before you come. Small event - you are your own responsibility. (I think Ben Franklin said that).
Ok - here's the list of the 2 days of events - correct me if I'm wrong!
Friday, Dec 21- End of the World
1/2
-
CLOSED!!
1.Rachel Kimler
2.Darcie Davidson
3.Jessica Krippendorf Kirby
4.Tracy McKeown
5.Susan Miller
6.Breanna Curnow
7.Scott Speakman
8.Sandra Clark
9.Sheron Chrysler
10.Anne Heyes-early start
11.Colleen van der Heide
12.Wendy Williams
13.Gene Wray
14.Susan Marshall
15.Wendy Marshall
Full -

ONE SPOT LEFT!
1.Peggy Sherwood
2.James Griffin
3.Quentin Proud
4.George Clark
5. Stacy Wallington
6.Sheila Dawe
7.Mylisa Edison
8.Bob Wall
9.Tami Beales
10.
Saturday, Dec 22

-

Whole New World
1/2 -

ALL CLOSED!
1.Katy Wallington
2.Jessica Reed
3.Sheron Chrysler
4.David Vanderlinde
5.Kelly Schellenberg
6.Lisa de Lusignan
7.Catherine Macey
8.Andrea Thomson
9.James Griffin
10.Danna Hadden
11.Susan Marshall
12.John W. Berger
13.Kim Rodger
14.Damian Allen
15.Glenn Goodwin
Full -

FULL!
1.Mylisa Edison
2.Peggy Sherwood
3.Rob McWilliam
4. Scott Speakman
5.George Clark
6.Stacy Wallington
7.Sheila Dawe
8.Adam McConnell
9.Julien Menard
10.Janet Green